Concrete Superplasticizer Monomer TPEG
1. High active catalyst & special synthesis technical process.
2. High double bond retention rate & low cost.
3 .Excellent adaptability to cement.
4 .1.1% TPEG(22%) is added in concrete,water reducing rate is above 30%.
5 . Improving early strength &strength after 28days Compressive strength
1day≥180 3days≥170 7days≥160 28days≥150.
6. Greatly reducing W/B ratio, shrinkage and creep,improving durability.
7. Low slump loss, slump retention index ≥190mm .
8 Complying with ISO14001: 2004 certification, content of chloride ion≥0.1%.
Product introduction
TPEG is a new complex raw material of high performance polycarboxylate water reducer
High performance polycarboxylate water reducer has passed testing and checking by authorized organization and fully conform with polycarboxylate water reducer standard JG/T 223-2007 and requirement for temporary technical conditions of high performance concrete passenger transpor- tation special line.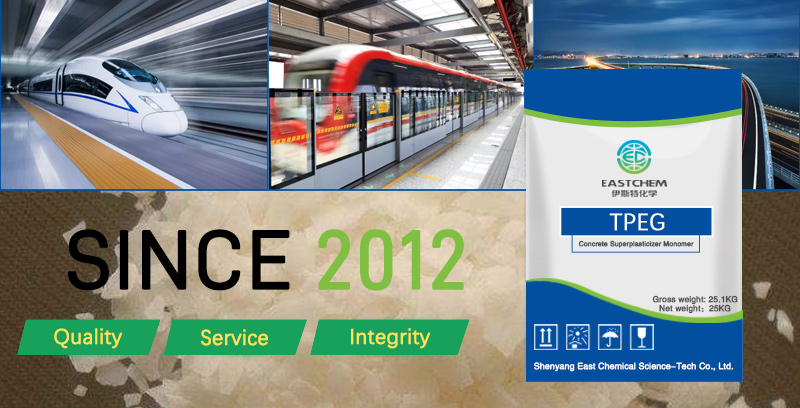 Product specification
| | | |
| --- | --- | --- |
| Testing items | Factory index | Test method |
| PH(5%aqueous solution) | 4.0-7.0 | GB/368-93 |
| Unsaturation | ≥ 0.385 | Q/LNZS001-2015 |
| Hydroxyl value(mgKOH/g) | 21-26 | GB/T7384-96 |
| PEG content(%) | ≤ 2 | Liquid chromatography |
| Double bond retention(%) | ≥ 95 | Liquid chromatography |
Performance and Application
Mainly for manufacturing high performance polycarboxylate water reducer.
1. The synthetic water-reducing agent of this product has efficient particle dispersion and retention capacity, good dispersion effect on various powder materials such as cement, high water-reducing rate, and low cement consumption. Add concrete water-reducing agent with a cement quality of 0.2% - 05 %, the water reduction rate can reach more than 30%.
2. After adding water reducing agent to concrete, an adsorption film will be formed on the surface of cement particles, which will slow down the hydration rate of cement, promote the growth of cement crystals, reduce the capillary space for water evaporation, and form a denser network structure, which can improve the strength of concrete. 20% or more. It can be used for high-strength (above C60) commercial concrete.
3. The synthetic water-reducing agent of this product can greatly improve the rheology and plasticity of concrete, realize self-flowing, pumping, and vibration-free construction of concrete, improve construction speed and reduce construction cost.
4. TPEG is a green and environmentally friendly product, and the chloride ion content is less than or equal to 0.1%. Comply with ISO14001 international environmental management standard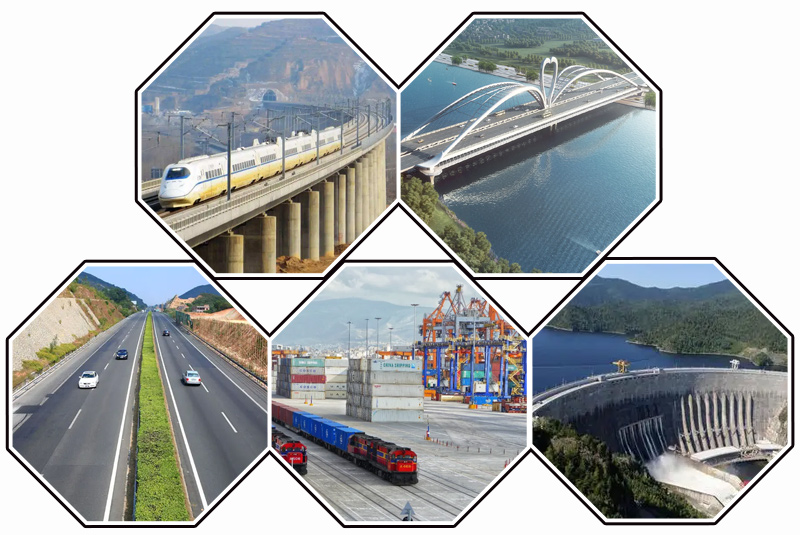 Packing & Storage
This product is 25 kg/moisture-proof bag; 25 kg bag;
customized packaging can be provided.
Get the latest price? We'll respond as soon as possible(within 12 hours)