PCE Polycarboxylate Ether Powder For Cement Grouting And Dry Mortar
Information
Product Description
Polycarboxylate Superplasticizer Powder
1. It is a new generation of environmental protection superplasticizer with high water reducing rate and high plasticity.
2. It has good adaptability to all kinds of cement, gypsum and other cementitious materials, has good dispersion, endows the materials with excellent workability, and makes the early strength of concrete and mortar increase rapidly, especially the late strength
Product introduction
PCE powder(ES209)is polymerized by various macromolecule organic compounds, which is specialized for cement grouting and dry mortar. It has good adatability with cement and other admixtures.Due to it can enhance the fluidity,strength of final setting time,and decreased the crack after mortar solidified,so applied in cement non-shrinkage grouting,repair mortar,cement base flooring grouting,water proof grouting,crack-sealer and expanded polystyrene insulation mortar.Further, it also widely applied in gypsum.refractory and ceramic.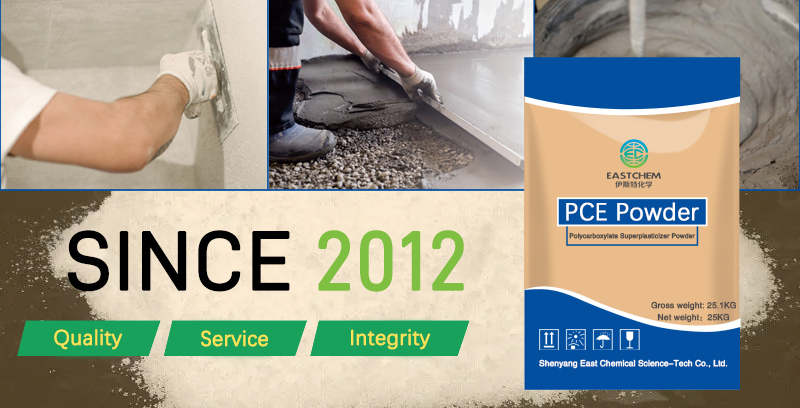 Product specification
| | |
| --- | --- |
| ltems | Index |
| Model | ES209 |
| Appearance | White to yellow powder |
| Bulk density(g/l) | ≥450 |
| PH value(20% aq.solution) | 9.0~11.0 |
| Moisture content(%) | ≤3 |
| Loss on ignition(%) | ≥86 |
| Chloride content(%) | ≤0.1 |
Product application
Cement grouting
Cement-based self-leveling mortar
Dry mortar
Bearing mortar and Repair mortar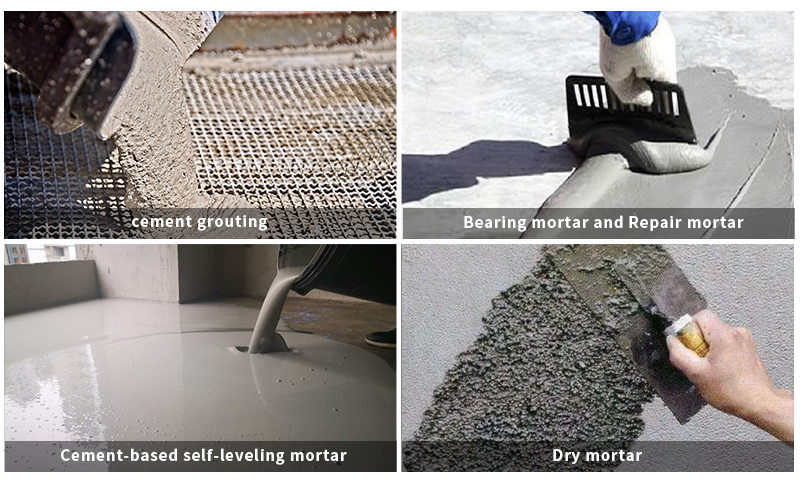 Recommend dosage
The recommend dosage is 0.2%~0.3%.
It can be used directly or dilute with water, compound with other concrete admixtures is available
Packing & Storage
25 Kg woven bag package, customized package available.
Stored in dry and cool place at room temperature, away from the sunshine.
The shelf-life is normally one year.
Precautions:
1. This product is non-toxic and harmless, biodegradable, but not edible.
2. If it gets into the eyes, it should be rinsed with plenty of water in time.
3. If you cause allergies to part of the human body, you should consult a doctor in time.
Product qualification
1. We have many years of exporting experience, our products are well received by many customers from all over the world
2.Our quality is always the best and can provide free samples for customers to test.
3. We can provide the best service to meet the diverse needs of customers.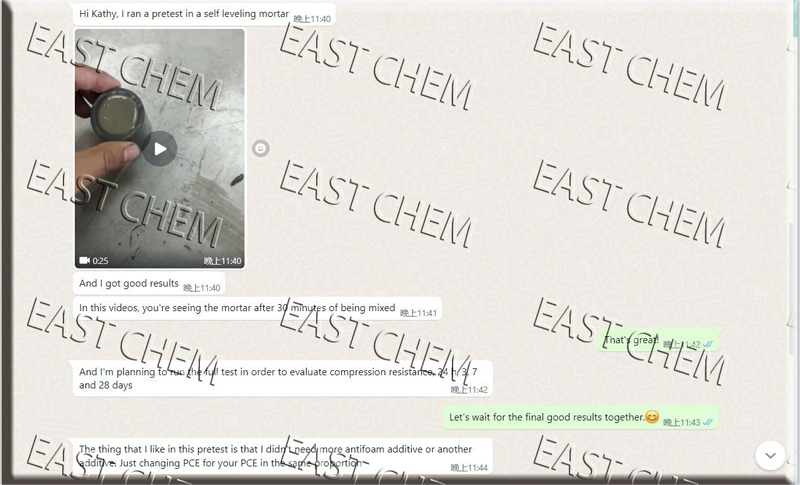 With high water reduction rate, the water reduction rate of mortar can reach at least 25%, which greatly improves the fluidity of mortar
It can improve the early strength of mortar and improve the ultimate strength. This is the best choice for applications that require fast curing.
It can reduce the water-to-binder ratio of the mortar, improve the durability, and reduce the creep, shrinkage and cracks of the mortar after curing.
No pollution to the environment, reaching the I S014000 standard.